World is Losing Ground in Fight Against Hunger - New Report
World efforts to lower hunger to zero by 2030 are being negated by warfare and climate change, nutritionists warn. German aid organisation Welthungerhilfe (World Hunger Relief) has published a hunger index which categorises 51 nations where hunger is alarming. The highest hunger rates continue to be found in Africa south of the Sahara, with the Central African Republic being the worst country for hunger.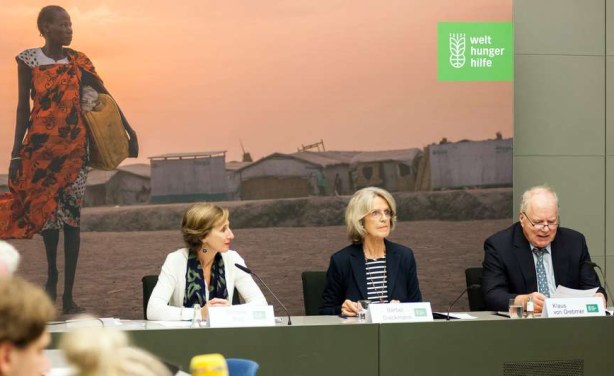 Simone Pott, Head of Communications at Welthungerhilfe, Bärbel Dieckmann, President of Welthungerhilfe, and Klaus von Grebmer, Independent Consultant at the launch of the 2018 Global Hunger Index in Berlin.
InFocus
The report's editor Cindy Holleman says the increasing variation in temperature; intense, erratic rainfall and changing seasons are all affecting the availability and quality of ... Read more »

Years of violence and unrest in the country have displaced more than 4.5 million people, creating widespread poverty and hunger. The UN has said that over two million children are ... Read more »

The UN says once safe areas, such as the capital Bangui and the country's second city and commercial hub, Bambari, have become war zones. Read more »