U.S.-Africa Infrastructure Event Spotlights Innovation/Technology
With a focus on innovation, the U.S.-Africa Infrastructure Conference Nov 5-6 in Johannesburg will explore technology-driven initiatives to produce Africa's investment needs. "Novel approaches being used to develop and finance infrastructure are exciting and promising." says Florie Liser. president and CEO of the conference host, the Washington, DC-based Corporate Council on Africa.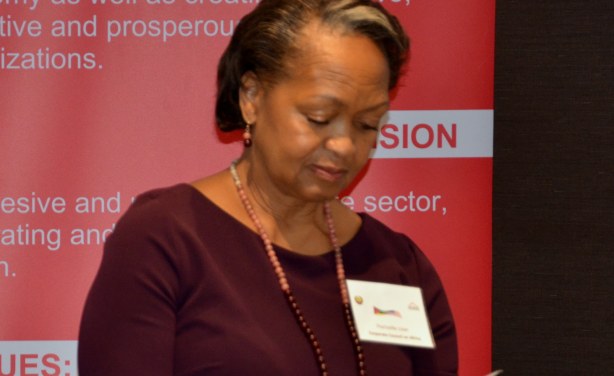 CCA President Florie Liser at the 'Presidential Dialogue on Doing Business in Mozambique' with President Filipe Nyusi in New York in September 2018. Mozambique will host the biennial CCA U.S.-Africa Business Summit in June 2019.
InFocus
Kenya Airways has launched a non-stop flight from Nairobi to New York. This will be the first direct flight connecting the two countries since PanAmerican Airlines, which later ... Read more »

Corporate Council on Africa (CCA) will showcase innovative solutions in ICT, energy and transportation at the U.S.-Africa Infrastructure Conference on November 5-6 in Johannesburg, ... Read more »

A newly enacted U.S. law called the BUILD Act, "could be the most significant U.S. initiative toward Africa in the Trump era," according to an analysis by a veteran Africa policy ... Read more »