Life-Saving Midwives Are Targeted in Conflict
Midwives - highly skilled and educated - are training birth attendants to save lives of both mothers and babies in even the poorest communities. But in conflict situations, such as eastern Congo (DRC) and north-east Nigeria, midwives are among the casualties. In Nigeria recently, Boko Haram extremists have kidnapped and executed midwives. One of the groups training birth attendants is Wellbeing for Women Africa, and its founder, Toyin Saraki - a Global Goodwill Ambassador for the Internationakl Confederation of Midwives - is leading a campaign to protect midwives and other health workers. Meanwhile, Wellbeing's MamaCare workshops and training model is spreading.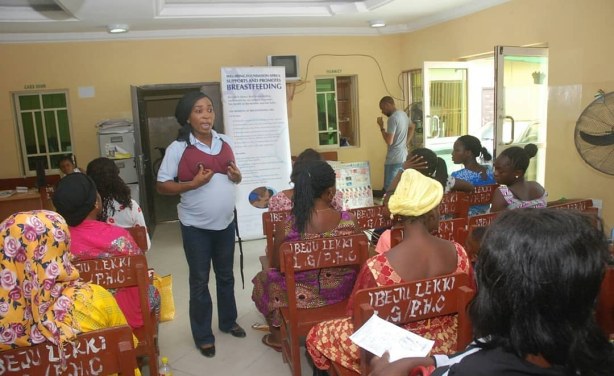 At events for expectant and new mothers across Lagos, Kwara, Osun and Abuja, midwives have focused teaching the importance of breastfeeding and early initiation, the proper technique to do so and the overall benefits for mother and child.
InFocus
Hauwa Liman, a young medical worker, was executed by IS-affiliated extremists, according to The Cable. Liman and Alice Loksha, a midwife and nurse, were threatened with execution ... Read more »

Twenty-five-year-old midwife Saifura Khorsa, working with the United Nations and the International Committee of the Red Cross in a remote area of northeast Nigeria, was murdered ... Read more »