Lawyer 'Deeply Involved' With Cape Town Underworld Shot Dead
Prominent defence advocate Pete Mihalik has been shot and killed outside Reddam House School in Cape Town where he was dropping off his eight-year-old son. According to News24's special writer Mandy Wiener, Mihalik's deep involvement with Cape Town's underworld saw him attempt to resolve a protracted "turf war" involving tit-for-tat shootings and assassination attempts between a grouping allegedly linked to Sea Point businessman Mark Lifman and a faction allegedly headed by Nafiz Modack. Modack and alleged gangster Colin Booysen, along with Ashley Fields, Jacques Cronje and Carl Lakay, face charges relating to the nightclub security industry alleging they took over security operations at clubs and restaurants and forced owners to pay them.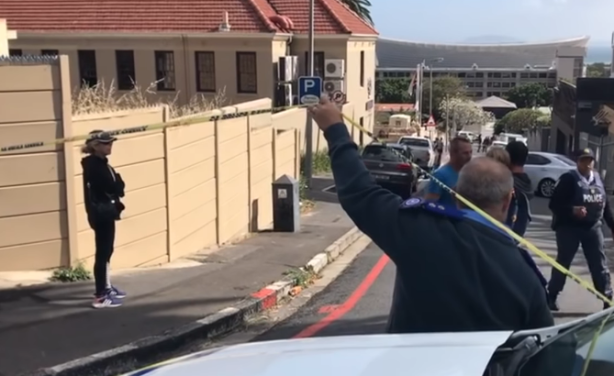 Video screenshot of the crime scene outside Reddam House School where Pete Mihalik was killed.
InFocus
Suspected underworld kingpin Nafiz Modack and some co-accused in his extortion case have had difficulty reporting to police stations. Despite it being stipulated in their bail ... Read more »

Suspected underworld kingpin Nafiz Modack, who is facing extortion and intimidation charges in Cape Town, has been arrested yet again, for threatening club owners in ... Read more »