Chinese Business Tycoon Behind Lesotho Govt Takeover Scheme?
Lesotho-based Chinese business tycoon Yan Xie has revealed during an interview that he has donated money to "almost every party in the country" but dismissed allegations of state capture, saying this "was not even his intention". Yan Xie's statements come after analyst Nkareng Letsie said that government corruption has enabled the Chinese to capture Lesotho's economy "by bribing their way up".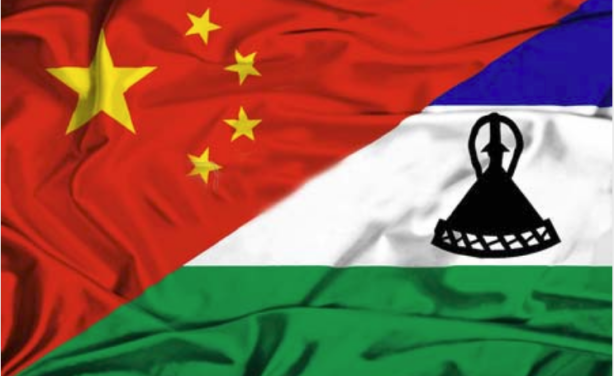 Composite image of the flags of China and Lesotho.
Lesotho: Basotho Urged to Learn Chinese

Lesotho Times, 31 August 2018

THE Chinese Ambassador to Lesotho Sun Xianghua has encouraged more Basotho to learn Mandarin to ensure that they complement the China-Lesotho relations which have reached an… Read more »

Lesotho: Re-Examine Sino-Lesotho Economic Ties - Analysts

Lesotho Times, 22 June 2018

LESOTHO needs to re-examine its relations with China in view of persistent reports concerning Chinese companies who have virtually taken over every facet of the economy, grabbing… Read more »

Lesotho: Local Contractors Cry Foul Over Chinese Dominance

Lesotho Times, 16 June 2018

LOCAL contractors have ganged up to fight what they describe as the "glaring bias" which has seen major government construction tenders being awarded to Chinese companies. Read more »
InFocus
Mohau Seoela of the Central Bank of Lesotho has said that while adoption of the Yaun would ensure "smooth trade" with China, it would not supplant the South African Rand for use in ... Read more »