Bobi Wine Calls for Release of Ugandan Activist Stella Nyanzi
Ugandan MP Bobi Wine has said that police are holding human rights activist and academic Stella Nyanzi illegally. He urged the authorities to allow her to defend herself in court. Nyanzi was arrested for allegedly harassing President Yoweri Museveni and insulting his late mother.
Uganda: Bobi Wine Asks Police to Release Nyanzi

Monitor, 7 November 2018

Kyadondo East MP Robert Kyagulanyi popularly known as Bobi Wine has asked police to release Makerere University research fellow, Dr Stella Nyanzi who was arrested last week on… Read more »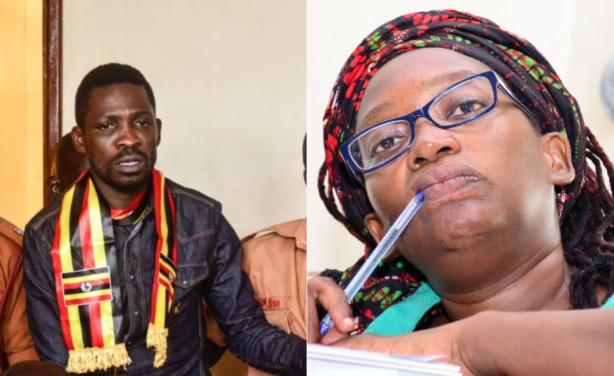 Ugandan MP Bobi Wine and Activist Stella Nyanzi.
InFocus
The Makerere University academic is facing charges of insulting the president because she referred to him as a "pair of buttocks" on her social media. Read more »

The Makerere University academic is due to appear in court on the charges of insulting the president Yoweri Museveni and First Lady Janet Museveni. Read more »