'Hitmen', Taxi Boss in Court for Murder of Defence Lawyer
Three suspects have appeared in the Cape Town Magistrate's Court on charges of the murder of top advocate Pete Mihalik. Mihalik was shot and killed outside Reddam House School in Cape Town, South Africa where he was dropping off his eight-year-old son. Mihalik was allegedly "deeply" tied to Cape Town's criminal underworld and reportedly attempted to resolve a protracted "turf war" between two factions allegedly controlled by Sea Point businessman Mark Lifman and Nafiz Modack, respectively.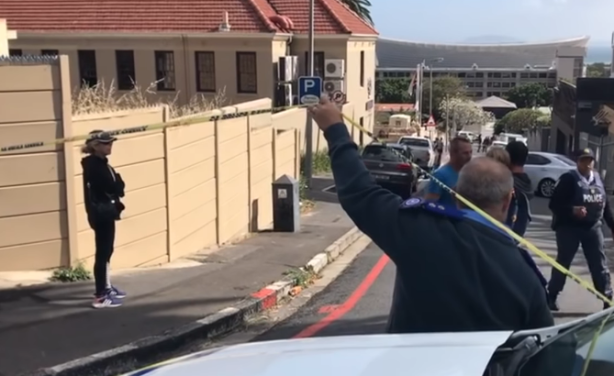 Video screenshot of the crime scene outside Reddam House School where Pete Mihalik was killed.
InFocus
Prominent defence advocate Pete Mihalik has been shot and killed outside Reddam House School in Cape Town where he was dropping off his eight-year-old son. According to News24's ... Read more »

Suspected underworld kingpin Nafiz Modack and some co-accused in his extortion case have had difficulty reporting to police stations. Despite it being stipulated in their bail ... Read more »