Meet Stella Nyanzi, The Feminist Museveni Has Failed to Silence
Despite being arrested numerous times Ugandan activist Stella Nyanzi continues to fearlessly express her views about President Yoweri Museveni's administration. On September 16, she was arrested after her Facebook post saying that Uganda would have been better off had Museveni died at birth. In 2017 she was also charged under the Computer Misuse Act of 2011 for referring to the president as "a pair of buttocks".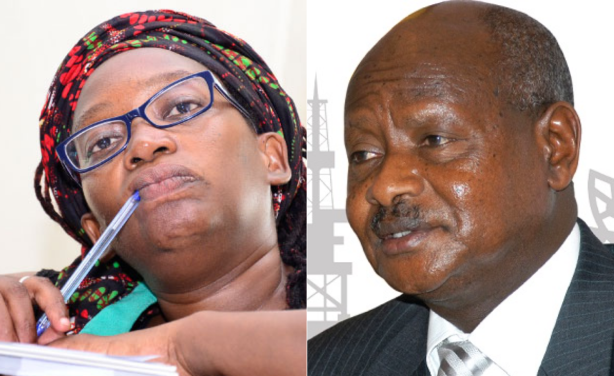 Ugandan activist Stella Nyanzi and president Yoweri Museveni.
InFocus
Ugandan MP Bobi Wine has said that police are holding human rights activist and academic Stella Nyanzi illegally. He urged the authorities to allow her to defend herself in court. ... Read more »

The words and methods this controversial figure uses to deliver her message to the government, which she considers corrupt, is being questioned, but does it mean you can't ... Read more »

The Makerere University academic is facing charges of insulting the president because she referred to him as a "pair of buttocks" on her social media. Read more »