South Africa to Use G20 Summit to Boost Interests of Continent
Led by President Cyril Ramaphosa, a South African delegation has arrived in Buenos Aires, Argentina, for the G20 Summit, which takes place from 30 November to 1 December 2018. It is Ramaphosa's first summit. Rwandan President Paul Kagame, chairperson of the African Union, is also attending.
South Africa: SA to Use G20 Summit to Promote Country

SAnews.gov.za, 29 November 2018

The South African delegation participating in the G20 Summit will use the platform to promote and strengthen the interests of the country and the African continent, the Department… Read more »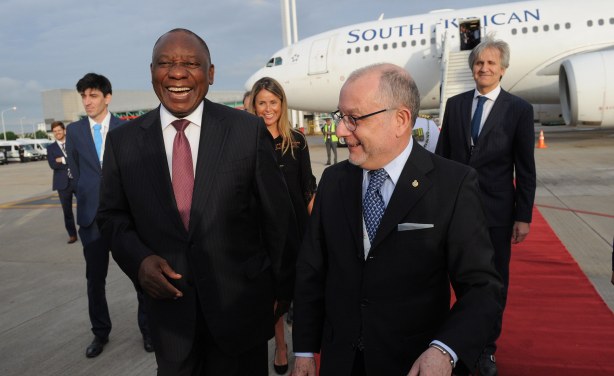 President Cyril Ramaphosa arrives in Argentina for the G20 Summit.
InFocus
Leaders of the Group of 20 nations hosted by German Chancellor, Angela Merkel, in Hamburg, have declared their commitment to tackle common challenges to the global community, ... Read more »