ICC Acquits Côte d'Ivoire's Gbagbo
Former president Laurent Gbagbo and Charles Blé Goudé have been acquited of all charges of crimes against humanity allegedly committed in Côte d'Ivoire in 2010 and 2011. The prosecutor may appeal the decision after the full decision is filed, the court says.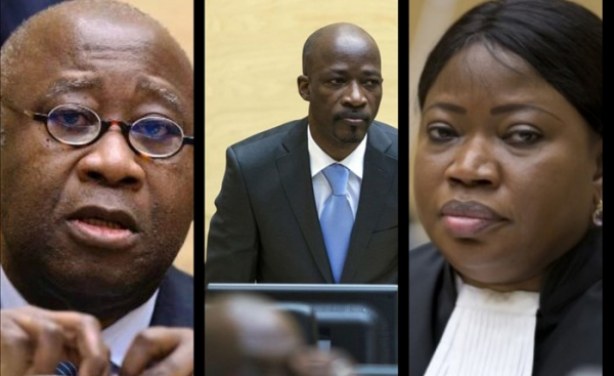 Laurent Gbagbo, Charles Blé Goudé and Chief Prosecutor of the ICC Fatou Bensouda.
Video
Author:

ICC

Publisher:

Publication Date:

15 January 2019

The court speaks on the decision to acquit former Cote d'Ivoire president Laurent Gbagbo. see more »
InFocus
President Alassane Ouattara has announced the granting of amnesty to 800 prisoners, including former first lady Simone Gbagbo. She was handed a 20-year sentence for her role in the ... Read more »

Former Ivorian president Laurent Gbagbo and his former youth and education minister and leader of a pro-Gbagbo militia group, Charles Blé Goudé, are being tried for ... Read more »