Addis Ababa's International Airport Triples in Size
Ethiopian Prime Minister Abiy has inaugurated the Addis Ababa Bole International Airport passenger terminal expansion project, which triples the airport's size and allows it to accommodate 22 million passengers a year. Ahmed also inaugurated a five-star luxury hotel complex, which is five minutes drive from the airport.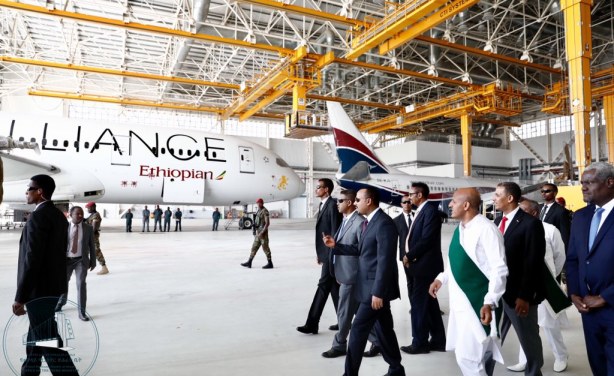 Ethiopian Prime Minister Abiy Ahmed visiting the expanded Bole International Airport.
InFocus
The carrier is opening new destinations and shifting gateways in order to giving passengers the best possible connectivity and shortest routes. Read more »

Ethiopia is set to complete expansion work on Addis Ababa Bole International Airport in 2018. Read more »