Shamila Batohi Makes History as South African Prosecutions Chief
There's a new sheriff in town. Advocate Shamila Batohi has officially assumed the office of the national director of public prosecutions, the first woman to get the role, and does so at a time when the authority faces a severe crisis. "She is coming into an institution that is utterly dysfunctional and driven by division," said advocate Howard Varney who worked with Batohi in the highly regarded Investigation Task Unit.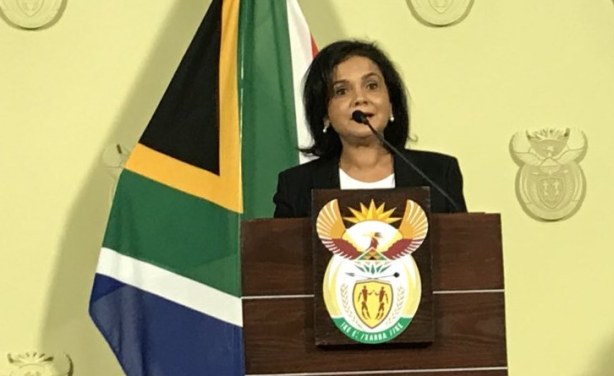 Advocate Shamila Batohi after her appointment as the new head of the National Prosecuting Authority (file photo).
InFocus
South African President Cyril Ramaphosa has named Advocate Shamila Batohi as the new National Director of Public Prosecutions, voicing his confidence in the appointment by saying ... Read more »

Democratic Alliance member of parliament Glynnis Breytenbach has pulled out of the race to lead the National Prosecuting Authority, reports EyeWitness News Read more »

Justice Mbuyiseli Madlanga has said that former president Jacob Zuma's dismissal of Mxolisi Nxasana as head of the National Prosecuting Authority was unconstitutional and that ... Read more »