Zimbabwean VP Chiwenga Not Here - Cape Town Hospital
South Africa's Western Cape Health Department has told protesting Zimbabweans to leave Cape Town's Groote Schuur Hospital, saying vice president Constantino Chiwenga is not being treated there. Chiwenga was reportedly airlifted to South Africa at the weekend for emergency medical treatment, but the Zimbabwe government has not commented on the reports. It has been claimed that the former defence force chief has been admitted to Groote Schuur, resulting in the protest.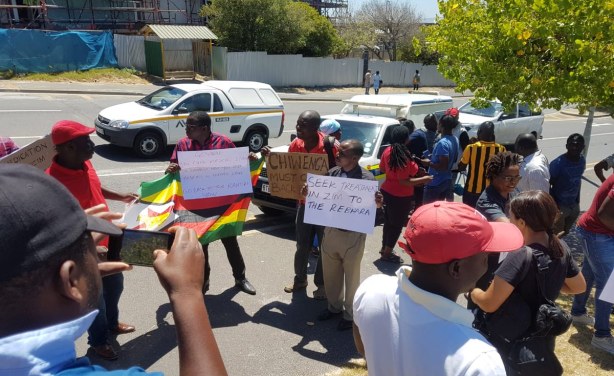 Some of the demonstrators outside Groote Schuur hospital in Cape Town.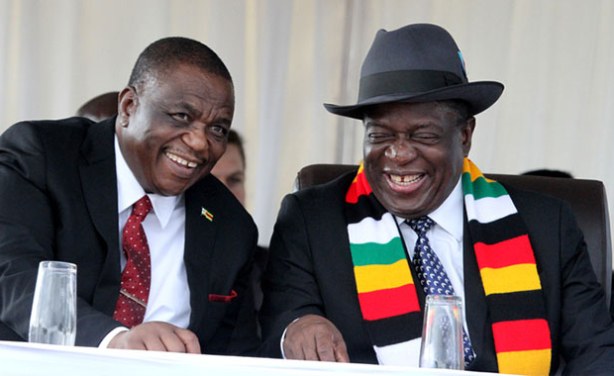 President Emmerson Mnangagwa (right) and Vice President Constantino Chiwenga (file photo).
InFocus
Presidential spokesperson George Charamba has hinted that Vice President Constantino Chiwenga could be battling a serious ailment, telling state media that the one-time top soldier ... Read more »

Vice President Constantino Chiwenga and Foreign Affairs Minister Sibusiso Moyo, who have been reported to be seriously ill, are receiving treatment in South Africa at a time the ... Read more »

Apostle Talent Chiwenga has hit back at his cousin Vice President Constantino Chiwenga, who had criticised "fake prophets" who he said were hiding behind the name of God to attack ... Read more »