Police Trace Nairobi Hotel Attack Suspects to Dadaab Camp
The arrest comes at a time when a U.S. spy agency said that Al-Shabaab is likely to continue posing threats to the nations of East Africa in the coming year - with security agents fearing that Dadaab continues to be a soft landing for terrorists. The suspects are believed to be responsible for the Riverside Complex terror attack that left 21 people dead.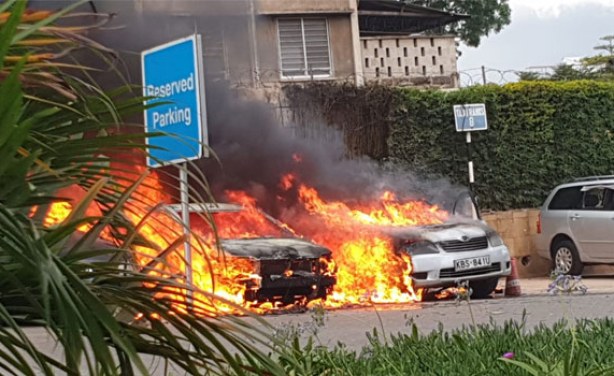 Dusit2 Complex attack scene.
InFocus
The latest attack - claimed by extremist group al-Shabaab - shows that not only is the terror threat far from over, but it is increasingly a local problem, with logistical suppor Read more »

The improvised explosive device blast comes 12 days after the Riverside complex attack that claimed the lives of 21 people. Read more »

In two seperate memorial services attended by families, friends and colleagues, the 12 DusitD2 and Cellulant staff members were showered with hearty tributes by those who worked ... Read more »