Opposition Leader's Rebellion Charge Deepens Cameroon Crisis
Lawyers say the country's main opposition leader, Maurice Kamto, has been charged in a military court with rebellion and other offences. International Crisis Group warns the charges could increase tribal, ethnic as well as social tension in the country.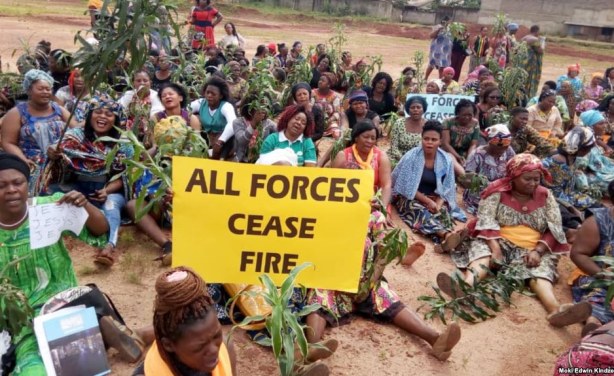 Women protest in Bamenda (file photo).
Cameroon: Momo Jean De Dieu, Apology Not Accepted

allAfrica, 12 February 2019

For a long time the country has been divided along tribal lines. This ethno-fascism reached its peak when the minister delegate at the ministry of justice, Jean De Dieu Momo,… Read more »