Tsvangirai Died Disappointed, Chamisa Says At Harare Memorial
Opposition MDC leader Morgan Tsvangirai did not regret supporting Robert Mugabe's overthrow by the military. Speaking at a memorial in Harare to mark the first anniversary of Tsvangirai's death, his successor Nelson Chamisa said the opposition was tricked into endorsing the November 2017 coup in the belief that the country's new rulers were going to form a transitional authority.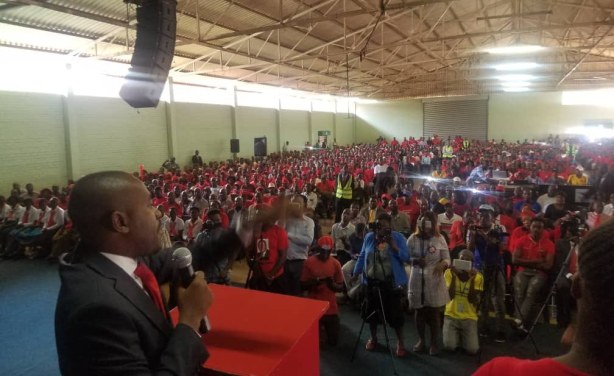 A memorial for the late MDC leader Morgan Tsvangirai was held in Harare on Febuary 14, 2019.
InFocus
Morgan Tsvangirai's epic political battle with former president Robert Mugabe stands as one of the most intriguing and important events in recent times. He was the first opposition ... Read more »

Morgan Tsvangirai, the veteran opposition leader who fought Robert Mugabe's regime for many years, has died in a South African hospital after a long battle with colon cancer. ... Read more »