Zimbabwe Opposition Leader Tsvangirai Dies
Morgan Tsvangirai, the veteran opposition leader who fought Robert Mugabe's regime for many years, has died in a South African hospital after a long battle with colon cancer. Tsvangirai has been in and out of hospital since disclosing his diagnosis in June 2016. His death comes amid a succession tussle within his party.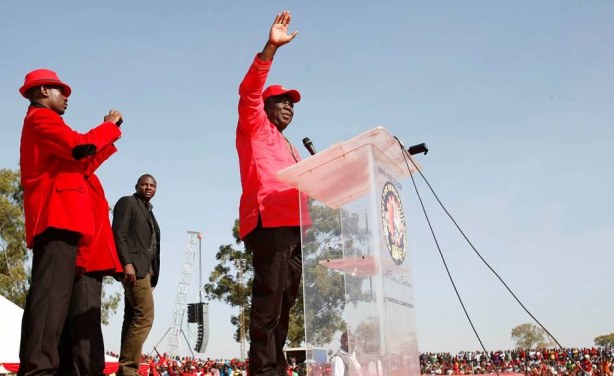 The late MDC-T President Morgan Tsvangirai addressing a rally (file photo).