Uganda Accuses Rwanda of Economic Sabotage
Uganda's Foreign Affairs Minister, Sam Kutesa, has said Rwanda is engaging in a trade war by employing non-tax barriers to block Ugandan exports and preventing Rwandans from exporting to Uganda. Tensions between the two countries began when Kigali closed its main border forcing traders to travel to Rwanda via the DR Congo.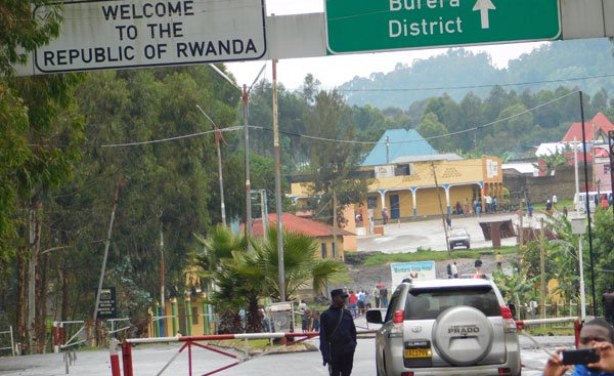 Border check. A Rwandan security officer inspects a vehicle from the Ugandan side at Cyanika border post.
InFocus
Kenya's President Uhuru Kenyatta paid a brief visit to Uganda and Rwanda amid long-running disputes between those two countries - leading many to believe that he is attempting to ... Read more »

President Yoweri Museveni's warning to anyone planning to destabilise Uganda, comes as the country's bilateral relations with Rwanda is taking strain, writes The Monitor. Uganda ... Read more »

Uganda has accused Rwanda of blocking cargo trucks and other vehicles, and stopping its nationals from crossing into Rwanda at the Katuna border amid a resurgence of hostility ... Read more »