No Rights Progress in Eritrea - UN
The human rights record has not changed for the better since the country signed a peace agreement with Ethiopia that formally ended a two decades-long border conflict, says the U.N. Human Rights Council in an interactive dialogue on the current situation in Eritrea this week.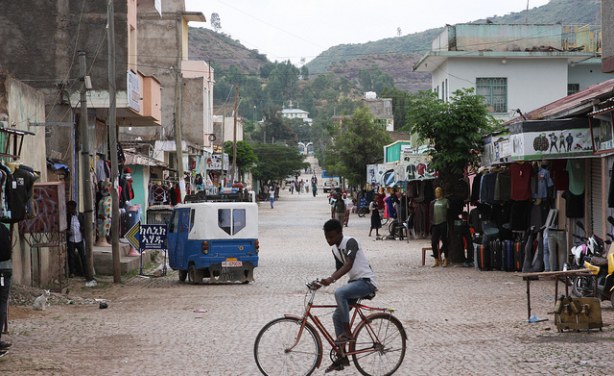 Refugees and peace not a contradiction: The Tigray city of Shire, not far from the border and where the UNHCR's regional office is, has also seen its fair share of Eritrean arriving. A UNHCR worker who wasn't willing to be quoted noted that around the world almost all countries receiving refugees do so while at peace with the country refugees are leaving—hence there is nothing unusual about Ethiopia and Eritrea reconciling while the refugee flow continues.
InFocus
Both countries say they must make up for lost time - and with the peace pact, landlocked Ethiopia can now use, tax-free, the Red Sea ports in Assab, in the south of Eritrea, and in ... Read more »

The U.S. will continue to support Ethiopian Prime Minister Abiy Ahmed's reform agenda and encourages peace between Ethiopia and Eritrea, says Karen Bass, Congresswoman and Chair of ... Read more »

Eritrea and Somalia have not had diplomatic relations for nearly 15 years, particularly since Eritrea's alleged support for Al-Shabaab Read more »