A Year On, Sierra Leone President Wants to Develop Human Capital
Sierra Leone President Julius Maada Bio is working to change the country's negative image. During an allAfrica interview, he outlined his rebranding strategy and described why he is prioritizing human capital development.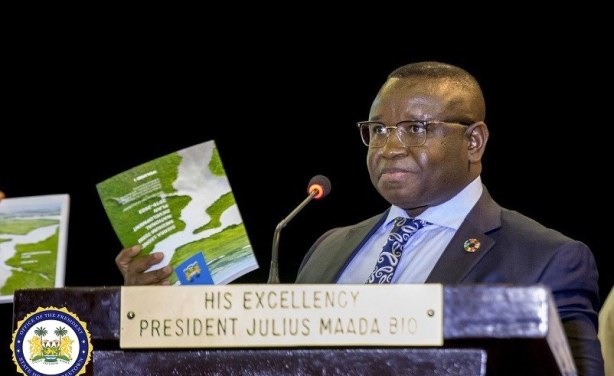 President Julius Maada Bio presents the national development plan.
Video
Author:

AllAfrica

Publisher:

AllAfrica

Publication Date:

12 March 2019

"Sierra Leone is Open for Business" - President Julius Maada Bio see more »
InFocus
Sierra Leone is overcoming the problems of the past including war and Ebola and building a democractic future, President Julius Maada Bio said during a visit to the United States. ... Read more »

President Julius Maada Bio promised to introduce free quality education during his election campaign and has said he would donate three months of his own salary to the cause. Under ... Read more »