Nigeria's Suspended Chief Justice Walter Onnoghen Resigns
Walter Onnoghen has resigned more than a month after he was suspended by President Muhammadu Buhari over allegations that he falsely declared his assets. Onnoghen's resignation comes a day after the regulatory body for judges, the National Judicial Council, recommended he should be retired from service.
Nigeria: Why Justice Onnoghen 'Resigned'

Daily Trust, 6 April 2019

Persistent pressure from the executive and the recommendation of the National Judicial Council (NJC) to President Muhammadu Buhari may have prompted the suspended Chief Justice of… Read more »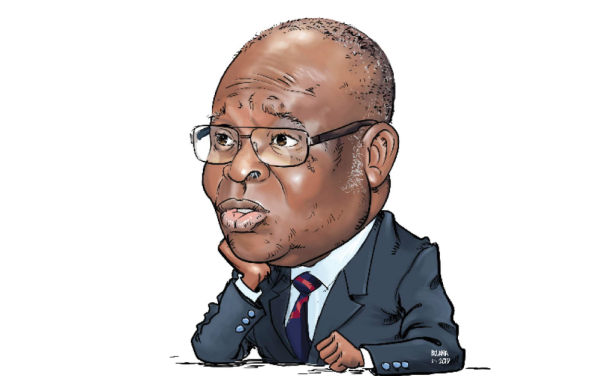 Walter Onnoghen.
Nigeria: Reactions Trail Chief Justice Onnoghen's Reported 'Resignation'

Guardian, 6 April 2019

Reactions have continued to trail the purported resignation of the suspended Chief Justice of Nigeria (CJN), Justice Walter Onnoghen, on Thursday night, to stave off his possible… Read more »

Nigeria: Onnoghen - Was Resignation His Best Bet?

This Day, 7 April 2019

After going through what has been touted by a section of the public as the worst form of humiliations in the hands of agents of the federal government, the suspended Chief of… Read more »

Nigeria: Lawyers Express Divergent Views Over Onnoghen's Resignation

This Day, 8 April 2019

Senior lawyers yesterday disagreed on whether President Muhammadu Buhari needs to approve the resignation of the Chief Justice of Nigeria (CJN), Justice Walter Onnoghen. Read more »

Nigeria: 'Onnoghen's Resignation Vindicates Buhari, APC'

Guardian, 6 April 2019

For the ruling All Progressives Congress (APC), the resignation of the former Chief Justice of Nigeria (CJN), Justice Walter Onnoghen, has clearly vindicated President Muhammadu… Read more »

Nigeria: Onnoghen Retired, Not Resigned - Lawyer

Premium Times, 6 April 2019

A lawyer to the Chief Justice of Nigeria, Walter Onnoghen, has provided more information on the decision of Mr Onnoghen to step down from office. Read more »
InFocus
The National Judicial Council has recommended the compulsory retirement of the Chief Justice of Nigeria, Walter Onnoghen who is facing a hearing at the Code of Conduct Tribunal on ... Read more »