Cancer-Causing Pathogens Found in Uganda, Tanzania Groundwater
Researchers have found traces of 25 harmful viruses in surface water in the slums of Kampala and Dar es Salaam. The findings of the research by IHE Delft Institute for Water Education together with their counterparts from universities in Uganda and Tanzania found that most groundwater in the two slums contained traces of herpes viruses, poxviruses, and papilloma-virus.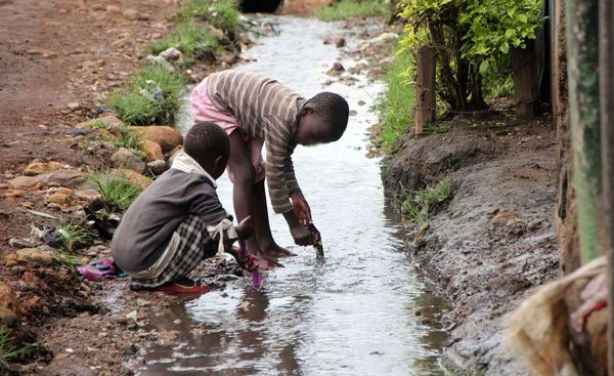 Children play with flowing water at Nyalenda slums in Kisumu in 2015 (file photo).
InFocus
Lawmakers are already punching holes in the 2018 Water Supply and Sanitation Bill, which provides that anyone found to be misusing water resources should be fined no less than ... Read more »