Troubles Mount for South Africa's Ace Magashule
Ace Magashule has sparked outrage among the veterans of the African National Congress (ANC) when he called the Democratic Alliance (DA) a "white party". This comes after the DA called on the Electoral Commission of South Africa to investigate alleged "vote buying" by the ANC Secretary General after he was seen gifting a woman R400 to buy food while conducting a door-to-door election campaign in Philippi, Cape Town.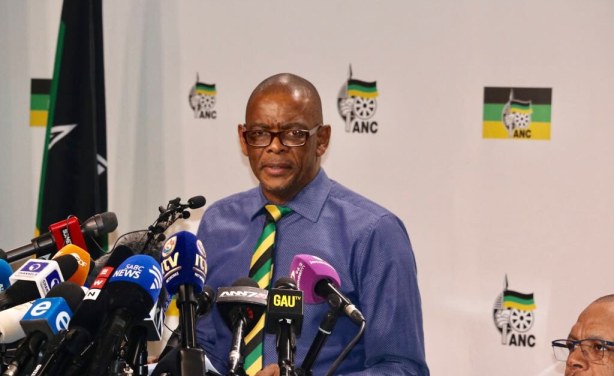 ANC Secretary General Ace Magashule (file photo).
InFocus
The ANC Youth League in the Free State is planning to burn piles of journalist and author Pieter-Louis Myburgh's book, Gangster State: Unravelling Ace Magashule's Web of Capture. ... Read more »

News reports on Ace Magashule's alleged involvement in illegal dealings are "fake news" and "propaganda" the South African ruling party has said. This comes after a new book, ... Read more »