I'm Still Alive! Nigerian Actor Baba Suwe Dismisses Death Rumours
Nigerian actor and comedian Babatunde Omidina, popularly known as Baba Suwe, has responded to rumours doing the rounds on social media that he died. Baba Suwe in a new video confirmed he's in Rhode Island, America, receiving treatment, courtesy of well-meaning Nigerians.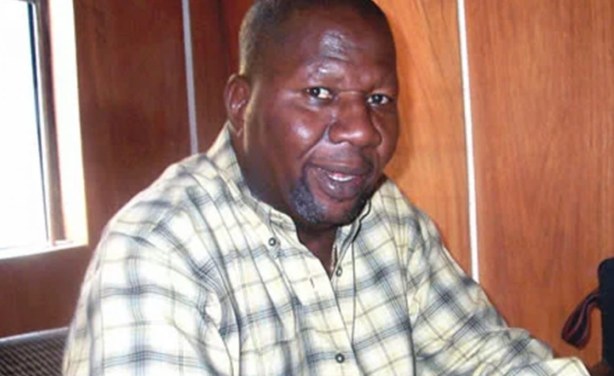 Nollywood actor Baba Suwe.
Nigeria: Baba Suwe Is Alive, Mr Latin Debunks Death Rumour

Vanguard, 23 April 2019

Babatunde Omidina popularly known as Baba Suwe, is alive, Bolaji Amusan, popularly known as Mr Latin has cleared death rumour on the ace comedian. Read more »

Nigeria: I'm Still Alive, Baba Suwe Dispels Death Rumours

Leadership, 23 April 2019

Contrary to rumours making round on social media and online some online sites that ailing actor, Babatunde Omidina popularly known as Baba Suwe is dead, the actor has debunked it… Read more »

Nigeria: Baba Suwe Flies Out to U.S. for Treatment of Chronic Diabetes

Guardian, 23 April 2019

Veteran Nigerian actor, Babatunde Omidina better known by his alias, Baba Suwe has finally arrived in the United States of America for medical treatment. Read more »

Nigeria: Relief As Baba Suwe Gets N10m Donation

Leadership, 27 February 2019

Popular actor and comedian, Babatunde Omidina better known as Baba Suwe is set to travel abroad as popular international Evangelist, Esther Ajayi donated #10 million with a flight… Read more »

Nigeria: Baba Suwe's First Son Thanks Nigerians for Donations

Guardian, 25 February 2019

Adesola Omidina, the first son of veteran comic actor, Baba Suwe, has written an open letter to Nigerians to appreciate them for coming to the family's aid in taking care of their… Read more »