Malawi Elections - A Three-Horse Race Too Close to Call
On 21 May, Malawi goes to the polls to vote for the president, members of parliament and local councillors in what could be the most tightly-contested elections yet. There are three leading candidates vying to be Malawi's next president in the fifth elections since the country's return to multiparty democracy.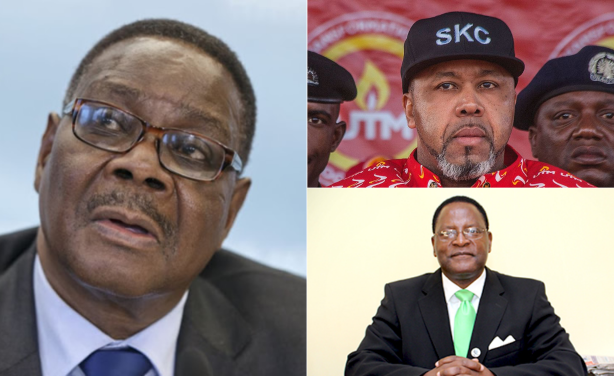 President Peter Mutharika, Vice President Saulos Chilima of UTM and Lazarous Chakwera of the main opposition Malawi Congress Party.
Malawi: Cabinet Dissolved Ahead of Elections

Nyasa Times, 15 May 2019

Two of the country's well-known political analysts have hailed President Peter Mutharika for maintaining a lean Cabinet since he took over the reins of power five years ago, saying… Read more »

Malawi: Ballot Papers From Dubai Begin to Arrive As Malawi Polls Near

Nyasa Times, 13 May 2019

The first consignment of ballot papers started arriving in the country Monday from Dubai printers - Al Ghurair Printing and Publishing LLC - as preparations for the Tuesday May 21… Read more »

Malawi: Magufuli Calls for Credible Elections

Malawi News Agency, 26 April 2019

President Dr John Magufuli of the United Republic of Tanzania has wound up his two day State Visit to Malawi with a call for the country to conduct successful, free and credible… Read more »

Malawi: EU Observers Call for Transparency in Malawi Elections

Nyasa Times, 26 April 2019

The European Union election monitoring team officials have ruled out rigging in the May 21 tripartite polls, but called for Malawi Electoral Commission (MEC) to retain the… Read more »

Malawi: EU Calls for Peaceful and Fair Tripartite Elections

Malawi News Agency, 25 April 2019

Chief Observer of the European Union Election Observation Mission (EU EOM), Miroslav Poche has hailed stakeholders for implementing recommendations raised during the past elections… Read more »

Malawi: UN Urges Peaceful, Credible Elections

Nyasa Times, 5 March 2019

The United Nations (UN) has called for peaceful and credible elections in Malawi as the country is preparing for the May 21 Tripartite Elections that will decide the democratic… Read more »
InFocus
Mary Chilima, wife of vice-president and presidential hopeful Saulos Chilima, has released a rap song in a bid to campaign for her husband in the forthcoming elections. Read more »

As Malawi prepares to take to the polls in what is anticipated to be a closely-contested elections on May 21, the European Union has deployed an election observation mission ... Read more »

Despite President Peter Mutharika saying he'll seek re-election in the 2019 elections - his Vice President Saulos Chilima has, after weeks of eager expectation and rumours, broken ... Read more »