Cameroon Denies Separatists Blew up Refinery
The government has increased its troops around its lone oil refinery, after a weekend explosion caused a shutdown of the facility. The government denies separatist fighters were responsible and says there will be no shortages of petroleum products.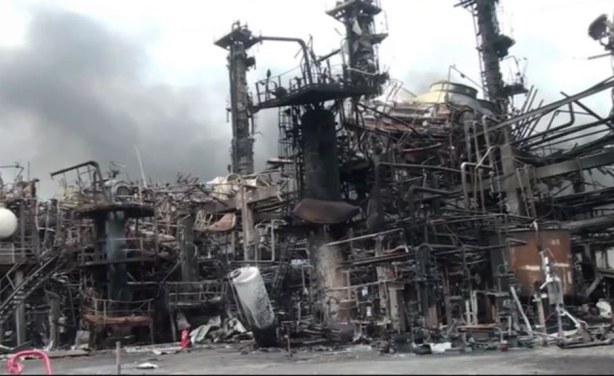 The remains of a Cameroon refinery in Limbe are seen after an explosion shook the facility over the weekend, June 2, 2019.
InFocus
At least 73 people have been arrested as thousands of supporters took to the streets, demanding the release of opposition leader Maurice Kamto who says that he won the October 7 ... Read more »

The UN has warned that the country has become one of the fastest-growing displacement crises in Africa, and that the security and humanitarian situations are deteriorating and risk ... Read more »