Top Kenya Hotels Linked to Cholera Outbreak
The Ministry of Health says the incident that left several delegates attending a trade expo hospitalised with symptoms of the waterborne disease, is being investigated and that samples of food, water and sewage are being tested. San Valencia and Jacaranda Hotels catered the event. Results from the tests are expected within a week.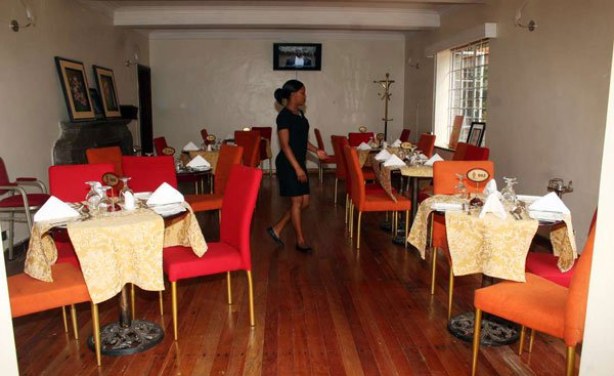 A waitress at the San Valencia Gardens restaurant in Lavington, Nairobi.
InFocus
This comes after the Ministry of Health issued a command to cancel all medical certificates for food handlers, an attempt to contain the spread of cholera that has left 3 people ... Read more »

The national government has warned Nairobi county to move urgently on the increasing cases of cholera as the Kenyatta National Hospital established an emergency ward in a bid to ... Read more »