Prayers Held For Team Searching For Kenya's Air Crash Victims
The search for 3 bodies of the Lake Nakuru helicopter crash victims has entered its 9th day. A team of geologists from the Ministry of Mining has arrived in Nakuru to help in the recovery of debris and bodies of the victims.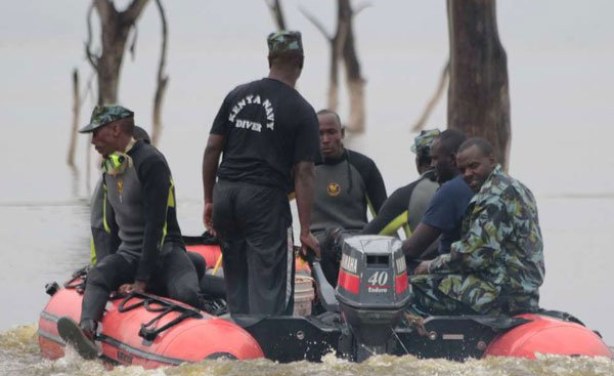 Kenya Navy divers on October 24, 2017 search for missing passengers of the helicopter that crashed into Lake Nakuru.
InFocus
Two of the five bodies of victims of the Lake Nakuru helicopter crash have been recovered. The National Disaster Operation Centre says the bodies have been taken to a funeral home ... Read more »