Suspects in Kenyan Rugby Star Okombe's Murder Freed on Bail
Mike Okombe's girlfriend Maryanne Mumbi and rugby player Calvin Okoth have denied the charges of killing Okombe on November 4 in the outskirts of Nakuru Town where they were attending a birthday party. An autopsy revealed that Okombe died due to internal bleeding after he was stabbed four times.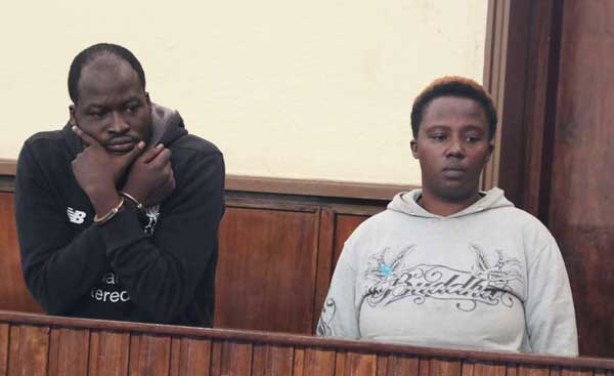 Calvin Okoth (left) and Maryanne Mumbi when they appeared in court in Nakuru on November 14, 2017 charged with the murder of rugby player Mike Okombe.
InFocus
The court has ordered three rugby players and Maryanne Mumbi who was Mike Okombe's girlfriend to be held in custody at the Menengai Police Station pending completion of the ... Read more »

Mike Okombe, 27, has died after being stabbed, allegedly by his girlfriend. Reports indicate that he was stabbed once in the chest and declared dead on arrival at Valley Hospital ... Read more »