Leah Sharibu Turns 15 While Still In Boko Haram Captivity
Leah Sharibu was one of 110 girls abducted from their school in Dapchi in February 2018 by Boko Haram militants. The militants freed the other schoolgirls but held Leah after she reportedly refused to denounce her religion and convert to Islam.
Nigeria: What Nigerians Are Saying About Leah's 15th Birthday in Boko Haram Detention

Daily Trust, 14 May 2018

Leah Sharibu, the remaining Dapchi school girl still in Boko Haram captivity on Monday May 14, marked her 15th birthday in the detension of her captors. Read more »

Nigeria: Leah Is 15 - Parents Appeal for Her Release to Continue Her Education

Vanguard, 14 May 2018

Parents of Miss Leah Sharibu Monday renewed their appeal to the Federal Government to release their daughter, one of 110 schoolgirls abducted by the Al Barnawi faction of Boko… Read more »

Nigeria: Boko Haram - Today Is Leah Sharibu's 15th Birthday

Daily Trust, 14 May 2018

Abducted school girl, Leah Sharibu is 15 years old today. Read more »

Nigeria: Global Prayers to Mark Leah Sharibu's 15th Birthday Today

Guardian, 14 May 2018

Christian groups in Nigeria, United States, United Kingdom and other parts of the world are conducting special prayers to 'celebrate' the 15th birthday of Leah Sharibu today. 14… Read more »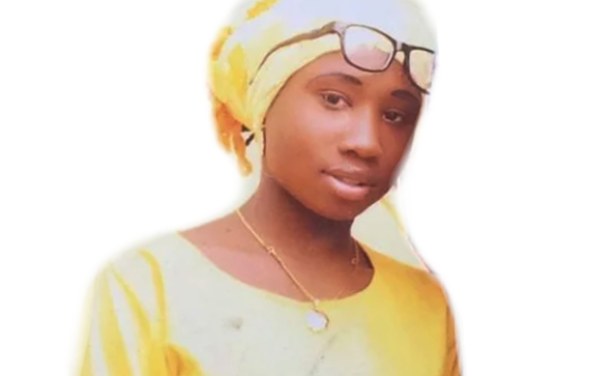 Leah Sharibu.
InFocus
U.S. President Donald Trump has tasked President Muhammadu Buhari to do everything within his power to stop the killings of Christians in Nigeria and also ensure the release of the ... Read more »

Leah Sharibu was not released by Boko Haram because of her refusal to denounce her faith and convert to Islam. Her father has said that he has not seen or heard from her, following ... Read more »

Over 100 girls who were abducted from their school in Dapchi over a month ago by Boko Haram militants have been released, with the government denying that any ransom or exchange of ... Read more »