WHO Tasks African Leaders To Tackle NCDs
The WHO regional director for Africa, Rebecca Moeti has urged African leaders to prioritise the medical interventions in their respective countries, to reduce the burden of non-communicable diseases ravaging the continent, at the 68th session of the WHO/African Regional Organisation meeting held in Dakar, Senegal.
Video
Author:

AllAfrica

Publisher:

Publication Date:

20 July 2018

Most African countries are putting measures in place to prevent deaths from noncommunicable diseases like cancer. Tanzania is injecting funding to ... see more »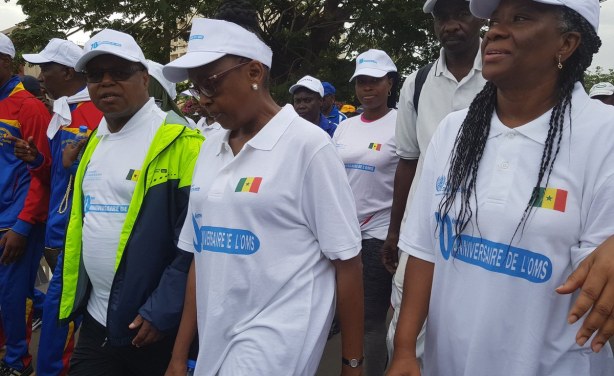 WHO regional director for Africa Rebecca Moeti encourage people to exercise regularly, adopt a healthy lifestyle & educate their families and friends on the NCDs risk factors.
InFocus
The new strategy launched with support from the WHO is part of national efforts to increase investment in addressing modifiable risk factors related to NCDs as well as to increase ... Read more »

Uganda President Yoweri Museveni joined the Health Ministry and hundreds of people in an 8km walk to launch the National Day of Physical Activity on July 7 under the theme 'Be ... Read more »

Non-Communicable Diseases (NCDs) are a major threat in Africa. It is estimated that there will be about 3.9 million deaths from these diseases in Africa by 2020. The burden of ... Read more »