Untangling the Web of State Capture - How Far Does it Go?
"The Zondo commission should subpoena those implicated in the deterioration of the criminal justice system to establish how deep the corruption runs. While there already are inquiries into the revenue service and State Security Agency, more attention must go to state capture in the Hawks, the South African Police Service and the National Prosecuting Authority," writes Judith February for the Institute of Security Studies.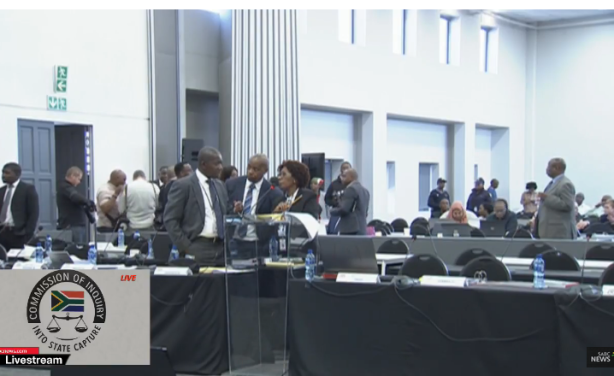 Video screenshot of the Zondo Commission of Inquiry.
InFocus
During her second appearance at the Zondo Commission of Inquiry, acting Director-General of GCIS Phumla Williams has shared details on her "strained" relationship with former ... Read more »

The Zondo Commission of Inquiry into State Capture has heard evidence from various former MPs and other government officials, as well as former ministers, on how they were offered ... Read more »

On day six of the inquiry into state capture, former Government Communication and Information System boss Themba Maseko said the Gupta family wanted him to "break the laws of the ... Read more »