U.S. Forces to Launch Attacks on Sahel Militants
The U.S. military has killed al Shabaab militants in drone strikes in Somalia for some time. But Foreign Policy reports that in the Sahel, the drones have until recently been used only to collect intelligence.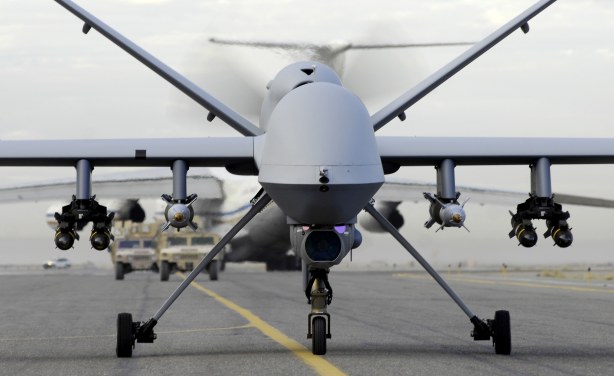 An armed MQ-9 Reaper, a drone of the type which will be used to attack militants in the Sahel.
InFocus
The U.S.air base in Niger for armed drones. designed to target militant groups in the region, is months away from becoming operational, VOA reports. At a cost of nearly $100 ... Read more »

The Islamic State in the Greater Sahara has claimed responsibility for an attack that killed four U.S. and four Nigerien soldiers in the western part of the country in October ... Read more »

The United States is reportedly planning to establish a military base in Niger to increase Unmanned Aerial Vehicle (UAV) surveillance of militant extremist groups operating in West ... Read more »