Confusion Reigns in Liberia Around 'Missing' Billions
There is growing controversy over claims that banknotes worth billions of Liberian dollars have gone missing after being brought into the country. The New Democrat reports that the "cumulative position" of Liberian authorities now is that they have not reached that conclusion, and in another report says President Weah has asked the American FBI to investigate. Former President Ellen Johnson Sirleaf has reportedly protested at being dragged into the controversy.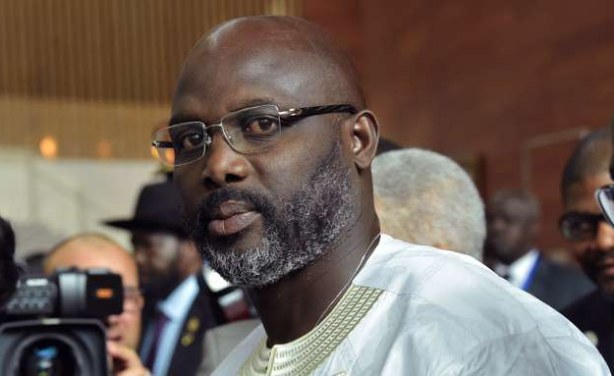 President George Weah is reported to have asked the FBI in the U.S. to investigate claims of missing banknotes.
Liberia: 'Missing' Billions - Who is Telling the Truth?

Observer, 21 September 2018

Conflicting accounts by Finance Minister Samuel Tweah, Justice Minister Musa Dean and Information Minister Eugene Nagbe over the reported disappearance of 16 billion Liberian… Read more »

Liberia: Billions' Probe Widens

NEWS, 21 September 2018

Investigation into the L$16 Billion mystery has been widened by the Liberian government, a move which indicates that President George Manneh Weah is not taking the probe lightly as… Read more »

Liberia: It Is Now High Time President Weah Break His Silence

Observer, 21 September 2018

As the current imbroglio unravels amidst a plethora of denials and contradicting accounts of what actually happened to the disappeared billions, statements by Finance Minister… Read more »

Liberia: "Arrest Tweah," Methodist Church Human Rights Monitor Says

Observer, 21 September 2018

Minutes after Finance Minister Samuel Tweah denied the disappearance of any container of money [L$16 billion] imported into the country, the director of the Human Rights Monitor of… Read more »

Liberia: Eugene Nagbe - 'I Did Not Resign'

Observer, 21 September 2018

Information Minister Lenn Eugene Nagbe has denied resigning his post, despite widespread rumors that he has tendered his resignation to President George Weah. Read more »

Liberia: The Chickens Are Coming Home to Roost

Observer, 20 September 2018

That containers of new Liberian dollar bank notes have gone missing without trace remains a puzzling mystery but is hardly surprising to many Liberians. Read more »
InFocus
While an investigation into the reported disappearance of about U.S.$60 million - as confirmed by Information Minister, Lenn Eugene Nagbe - continues, the government has restricted ... Read more »