Africa Takes on 'Big Pharma' Over TB Drugs - And Wins
There have long been differences over the pricing of drugs crucial to combating disease in poorer countries, with international drugs companies, backed by Western governments, arguing they have to recover their research costs and Global South governments arguing that profits are being put ahead of people's lives. Laura Lopez Gonzalez reports for Bhekisisa on how a showdown ahead of the recent United Nations high-level meeting on tuberculosis panned out.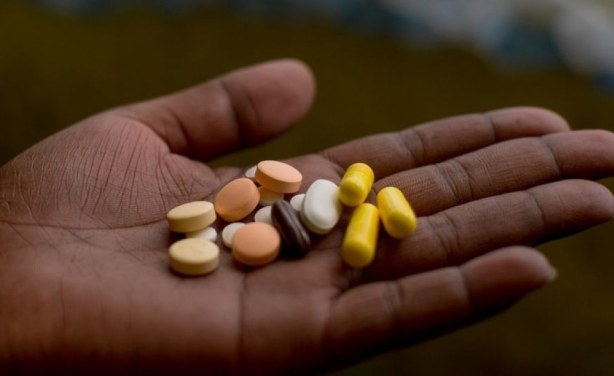 A South African patient prepares to take her medication for drug-resistant TB.
Africa: Why Ramaphosa and the UN Will Be Making History This Week

Bhekisisa, 24 September 2018

Heads of state will tackle the world's leading cause of death from a single infectious agent this week -- a disease, that is, ironically, curable. Read more »

Nigeria: Buhari at UNGA, Pledges Nigeria's Commitment Against Tuberculosis

This Day, 27 September 2018

President Muhammadu Buhari yesterday in New York pledged Nigeria's commitment to eradicating tuberculosis in the future. Read more »

Namibia: UN Assembly to Hold High-Level Meeting On TB

New Era, 25 September 2018

The United Nations General Assembly (UNGA) will tomorrow hold its first-ever high-level meeting on the fight against Tuberculosis (TB), under the theme "United to end tuberculosis:… Read more »

Africa: Statement from TB Alliance on the First-Ever UN High-Level Meeting on Tuberculosis

TB Alliance, 26 September 2018

It has been 25 years since tuberculosis (TB) was declared a global emergency by the World Health Organization and since then at least 10 declarations have stressed the burden of TB… Read more »

Nigeria: Ending the Tuberculosis Scourge

Daily Trust, 26 September 2018

The World Health Organisation (WHO) revealed recently that 18 Nigerians die every hour from tuberculosis which means that at least 420 Nigerian lives are lost daily to the… Read more »
InFocus
Heads of states will sign the first UN declaration on the most deadly infectious disease on earth: TB. The ink is mostly dry on the 16-page agreement, but what's not in the final ... Read more »

The Global Fund to Fight AIDS, Tuberculosis and Malaria is an international financing organisation founded by Bill and Melinda Gates, former UN Secretary-General, Kofi Annan, Amir ... Read more »

In order to generate African solutions to African challenges, researchers on the continent are being offered grants to come up with new drugs to fight malaria, tuberculosis and ... Read more »