What Kenyatta Said to CNN's Richard Quest
President Uhuru Kenyatta has vigorously defended the country's acquisition of loans from China, telling CNN that the debt has been used to plug an infrastructural gap that in the long term will bring jobs for Kenya's youth. The president also talked about the mooted plan to have him stick around in leadership after his term ends in 2022, writes Elvis Ondieki for The Nation.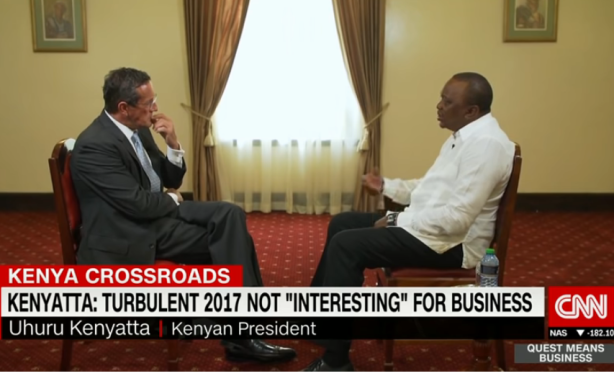 Richard Quest interviewed Kenyan President Uhuru Kenyatta.
InFocus
Ordinarily a celebrity visiting a church in Kenya would be newsworthy, but not exactly controversial. But this is Richard Quest - openly gay and a campaigner for LBTIQA+ rights - ... Read more »

CNN news anchor Richard Quest says that Nairobi's Karura Forest rivals New York's Central Park, London's Hyde Park or Sydney's botanic gardens. Quest is on a visit to Kenya and is ... Read more »