Zimbabwe's Fuel Crisis Enters Second Week
Zimbabweans are spending long hours in queues at filling stations as the country's fuel supply crisis drags on. Asked about the crisis during a media briefing, Finance Minister Mthuli Ncube appealed for patience. "We are aware of the hitches in the fuel supply market and this is largely due to do with the timings in terms of between payments and the supply of the commodity," he said.
Zimbabwe: MPs Demand Truth On Fuel Situation

New Zimbabwe, 10 December 2018

MPs who form parliament's energy committee last week demanded government and energy sector coherence on the real fuel situation in the country following continued conflicting… Read more »

Zimbabwe: Anger As Fuel Crisis Enters Second Week

New Zimbabwe, 28 November 2018

Zimbabwe's supply crisis continued this week with locals outraged at wasting productive hours in long queues amid anger as some outlets were reportedly only selling to those with… Read more »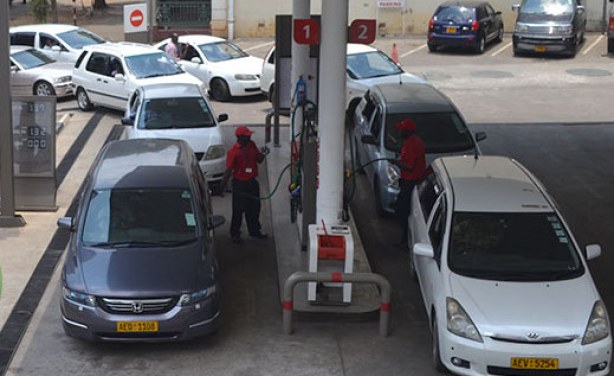 Motorists queue for fuel at a filling station in Harare.
Zimbabwe: Govt On Top of Fuel Situation

The Herald, 28 November 2018

Government is arranging enough financing for the supply of fuel and the temporary stock-outs in the country will end in the next few days, Finance and Economic Development Minister… Read more »
InFocus
The government has reportedly urged citizens not to resort to panic buying after long fuel queues resurfaced in the capital Harare and other parts of the country. Fuel queues ... Read more »

Commuters are already bearing the consequences of the fuel shortage gripping the country as operators are already hiking taxi fares. This is despite the Central Bank Governor John ... Read more »