Guptas Off the Hook After South African Authority Drops Charges?
The National Prosecuting Authority's (NPA) decision to provisionally drop charges against eight people linked to the Guptas' alleged Estina Dairy scam - where R250 million in state funds allocated for the upliftment of poor black farmers was supposedly siphoned to Gupta-controlled companies - raises troubling questions about why the NPA is stalling legal action against the Gupta family, writes Rebecca Davis for the Daily Maverick.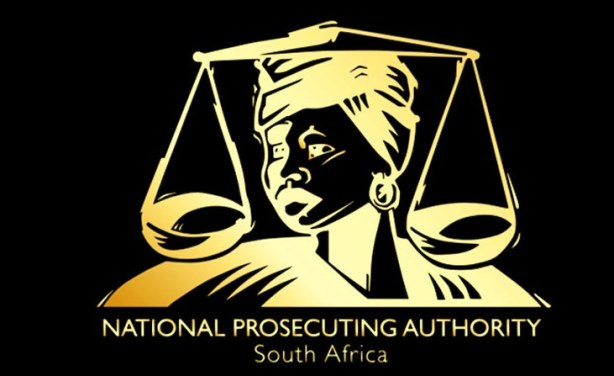 Logo of the National Prosecuting Authority.
South Africa: Vrede Dairy Project - DA Has 'Consistently Been Critical' of Mkhwebane - Lawyer

News24Wire, 24 October 2018

The DA's attack on Public Protector Busisiwe Mkhwebane's Vrede dairy report is politically motivated and the party wants to impose its own outcome, the North Gauteng High Court in… Read more »

South Africa: Vrede Dairy Project - Court Hears Public Protector Busisiwe Mkhwebane 'Acted Incompetently'

News24Wire, 23 October 2018

Public Protector Busisiwe Mkhwebane "acted incompetently" and "failed" in her duties to investigate and report on the Vrede dairy project in the Free State, the Palace of Justice,… Read more »

South Africa: Vrede Dairy Farm Whistleblower Found Murdered

News24Wire, 23 October 2018

As the North Gauteng High Court hears the DA's application for the review of Public Protector Busisiwe Mkhwebane's report on the Vrede dairy farm project on Tuesday, it has emerged… Read more »

South Africa: State Granted Lengthy Postponement in Estina Dairy Farm Case

News24Wire, 21 August 2018

The Bloemfontein Magistrate's Court on Tuesday granted the State's request for a lengthy postponement in the Estina dairy farm case. Read more »

South Africa: Gupta Dairy Farm Saga - Estina 8 Back in Bloemfontein Court

News24Wire, 17 August 2018

Eight suspects with links to the Gupta family, who stand accused of orchestrating the theft of more than R200m in the Estina dairy farm debacle, are to appear in the Bloemfontein… Read more »
InFocus
The Bloemfontein High Court has ruled in favour of the companies - lifting a freeze on U.S.19.8 Million in assets. Judge Phillip Loubser said there are no reasonable grounds that ... Read more »

One of the Gupta brothers - Atul - has filed court papers challenging a preservation order to freeze U.S.$855,000 in his bank account, which is allegedly linked to the Estina dairy ... Read more »

The Asset Forfeiture Unit, the South African Revenue Service and the police descended on the Gupta Saxonwold residence with a restraint order for R250 million in movable assets. ... Read more »