'Serial Impersonator' Denies Pretending to be Nigerian First Lady
The Department of State Services has arrested Amina Mohammed for allegedly impersonating the wife of the president, Aisha Buhari. The woman initially posed as the first lady of Kogi state to gain entry to the presidential villa in Abuja. She allegedly invited people to the villa making them believe it was at the invitation of Aisha Buhari.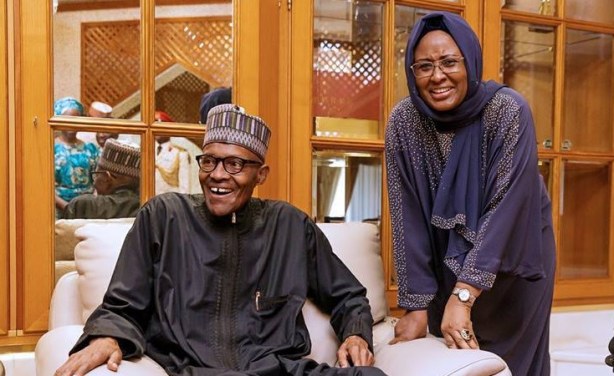 President Muhammadu Buhari and wife Aisha Buhari.
Video
Author:

SaharaTV

Publisher:

Publication Date:

3 December 2018

There was a drama at the headquarters of Department of State Services (DSS) in Abuja on Monday during the parading of one Amina Mohammed, accused of ... see more »
InFocus
The man was charged with 10 offences under cybercrimes legislation after scam emails were sent in the name of President Muhammadu Buhari's wife, Aisha Buhari. The accused attempted ... Read more »