Rwanda's Prosecution Won't Rest Until The Rwigaras Are Sentenced
Prosecutor-General Jean Bosco Mutangana, has told journalists that his office is not satisfied with the high court's ruling in the case involving former presidential aspirant Diane Rwigara, her mother and four others, who were tried in absentia. The six were accused of inciting insurrection, discrimination and sectarian practices, while Diane Rwigara faced separate forgery charges. The high court dropped all charges and found her not guilty of insurrection, after spending a year in prison.
Rwanda: Prosecution to Appeal Rwigara Ruling

New Times, 12 December 2018

The National Public Prosecution Agency (NPPA) says that it will appeal against the acquittal of Diane Shima Rwigara and her mother; Adeline Mukangemanyi Rwigara. Read more »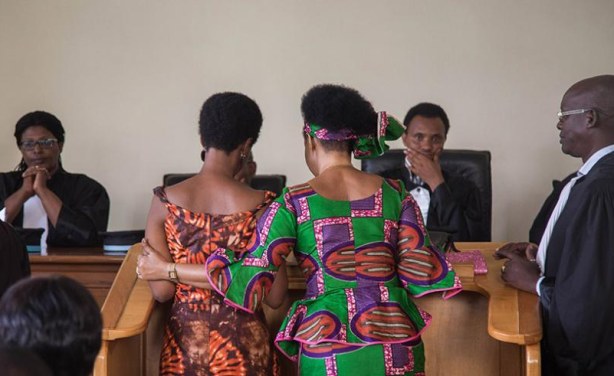 Diane Rwigara and her mother Adeline Rwigara together with their lawyers at the High Court.
InFocus
The Kigali High Court has dropped all charges against former presidential candidate Diane Rwigara and her mother Adeline Rwigara. The court found Diane Rwigara not guilty of ... Read more »

Former presidential aspirant and President Paul Kagame's critic Diane Shima Rwigara and her mother Adeline Mukangemana's trial have resumed a month after the two women were ... Read more »

The courts have granted bail to Diane Rwigara and her mother Adeline Mukamugemanyi-Rwigara, saying that some of the reasons for which they had been remanded no longer existed. Read more »