U.S. Strategy to Beat Russia, China in 'Scramble' for Africa?
U.S. National Security Advisor John Bolton has said that President Donald Trump's new Africa strategy was intended to counter the advantages of the nation's "great-power competitors" China and Russia.
Africa: Trump's Africa Strategy Should Have Cast China As a Regional Partner, Not a Global Adversary

The Conversation Africa, 17 December 2018

US President Donald Trump has finally approved a "New Africa Strategy". His national security adviser, John Bolton, described the contents on 13 December at the conservative… Read more »

Africa: U.S., China Plus Russia in Africa - Will It Mean a 'Best Deal' for Africans?

Deutsche Welle, 14 December 2018

The US has a new strategy for Africa to counter China and Russia. Rather than roll their eyes at the new scramble for the continent, Africans should see it as a chance to get the… Read more »

Kenya: Tough Balancing Act for Kenya As China and U.S. Battle for Its Heart

Nation, 16 December 2018

The United States has once again renewed its war with China as it seeks to tame its influence in Africa, particularly in Kenya, which has enjoyed a lot of financial support from… Read more »

Africa: Trumps' Africa Policy Opens Door for China to Expand Influence

Nation, 15 December 2018

US President Donald Trump is tightening conditions for support of the South Sudanese government to stump plunder and perpetual violence, but in a move that could offer China… Read more »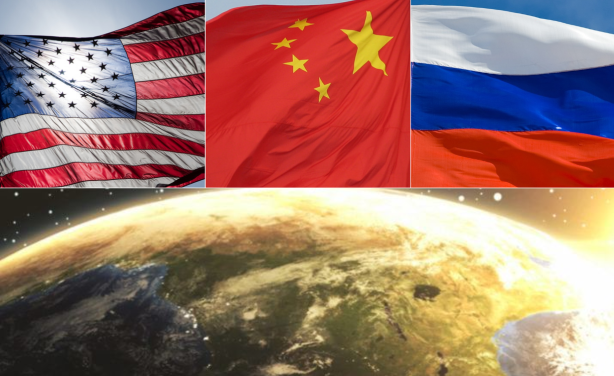 Top, left to right: Flags for the U.S., China and Russia. Bottom: African continent.
InFocus
"Under our new approach, every policy we pursue, every decision we make, every dollar of aid we spend will further US priorities in the region," said Assistant to the President for ... Read more »