Trump's Emphatic Africa Strategy - Primacy or Partnership?
"Under our new approach, every policy we pursue, every decision we make, every dollar of aid we spend will further US priorities in the region," said Assistant to the President for National Security Affairs Ambassador John Bolton as he revealed President Donald Trump's new Africa strategy in Washington. Two respected Africa policy analysts ask - is this more about primacy or partnership?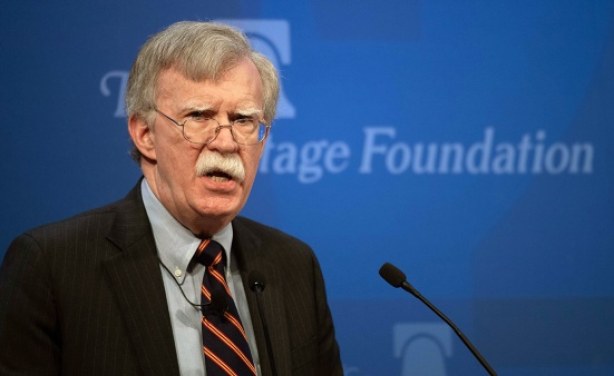 National Security Advisor John Bolton outlines Africa policy at the Heritage Foundation.
Africa: U.S., China Plus Russia in Africa - Will It Mean a 'Best Deal' for Africans?

Deutsche Welle, 14 December 2018

The US has a new strategy for Africa to counter China and Russia. Rather than roll their eyes at the new scramble for the continent, Africans should see it as a chance to get the… Read more »

Africa: Full Africa Strategy Speech by Ambassador John R Bolton

State Department, 14 December 2018

The White HouseDecember 13,2018 Read more »

Africa: Fact Sheet - President Donald J. Trump's Africa Strategy Advances Prosperity, Security, and Stability

State Department, 14 December 2018

The White HouseFACT SHEETSDecember 13, 2018 Read more »

Africa: U.S. Rethinking Peacekeeping Role in Continent

VOA, 13 December 2018

The United States is rethinking its role in U.N. peacekeeping missions across Africa, with White House National Security Adviser John Bolton and Defense Secretary Jim Mattis… Read more »

Africa: Sweeping Change to US Policy for Continent Announced

VOA, 14 December 2018

The United States is immediately instituting a new policy for Africa that was just approved by President Donald Trump, his national security adviser, John Bolton, announced… Read more »

Africa: U.S. Takes Aim at China With New Africa Strategy

VOA, 13 December 2018

The Trump administration has unveiled a new strategy toward Africa, saying that U.S. interests and priorities must come first in all dealings with the continent. Read more »

Africa: Trump Administration to Deliver Long-Awaited Africa Policy on December 13

allAfrica, 12 December 2018

President Donald Trump will deliver his administration's long-awaited Africa Policy tomorrow. Kenya's Daily Nation reports that Assistant to the President for National Security… Read more »

Nigeria: Senate President Saraki to Attend Launch of Trump's Africa Strategy in Washington

Office of Senator Bukola Saraki, 13 December 2018

President of the Senate, Dr. Abubakar Bukola Saraki, is set to attend the launch of United States of America (U.S) President, Donald J. Trump's, Strategy for Africa, which will be… Read more »

Africa: Tibor P. Nagy, Jr. Speaks on Promoting U.S. Interests in Africa

State Department, 13 December 2018

TestimonyTibor P. Nagy, Jr.Assistant Secretary, Bureau of African AffairsHouse Foreign Affairs CommitteeWashington, DCDecember 12, 2018 Read more »

Kenya: Kenya to Be Named 'Anchor' of Trump's Africa Policy

Nation, 12 December 2018

Kenya will reportedly be named an "anchor" country when the Trump administration unveils its Africa policy on Thursday. Read more »

Africa: U.S.-Africa Policy on the Skids - 10 Things Pompeo Can Do To Fix It Quickly

allAfrica, 16 April 2018

The Donald Trump Administration has largely ignored Africa during its first sixteen months in office. Secretary-of-State-nominee Mike Pompeo has an opportunity to change… Read more »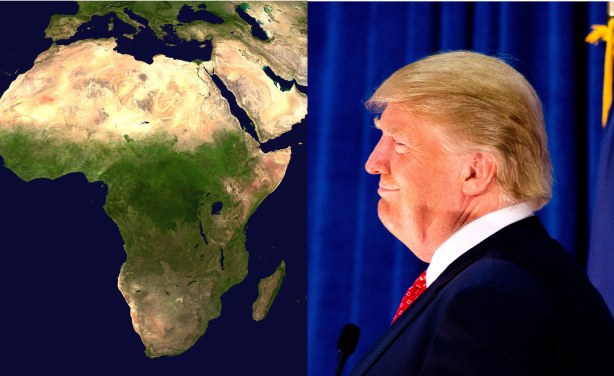 (file photos)