Why Women Are Crucial in the Fight Against Ebola
As of mid-December there have been more than 500 cases in the Democratic Republic of Congo, of which two-thirds are women. In Beni - one of the hardest hit areas - it's the women who run the households. They look after the children and they care for the sick. If a mother herself falls sick, she'll hand over her children - who may possibly already also have Ebola - to a neighbour who will mind them along with her own. This is one way the disease has spread...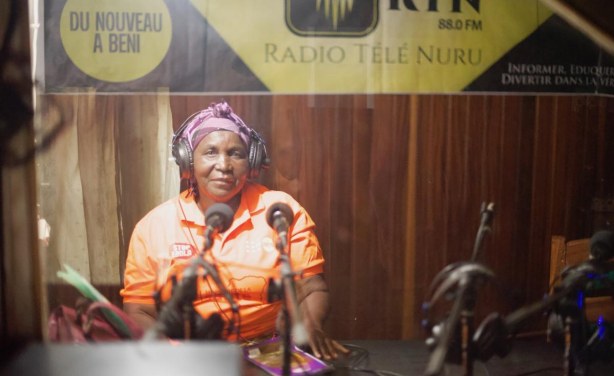 Mama Mwatatu rises early and makes a two-hour trek from her home in Beni's Cité Belge neighbourhood in North Kivu to the local radio station, where women inundate her with questions about the deadly disease.