ARV Shortage Looms As Zimbabwe Risks Losing Global Fund Support
Zimbabwe stands to lose part of the U.S.$400 million in foreign aid for ARVs if it fails to pay it's U.S.$6 million contribution to a program run by the Global Fund, the Chairperson of the Child and Health Care committee on HIV and Aids Ruth Labode has said. The Global Fund has been one of the major contributors to financing the country's Health programs and specifically the HIV/AIDS scourge.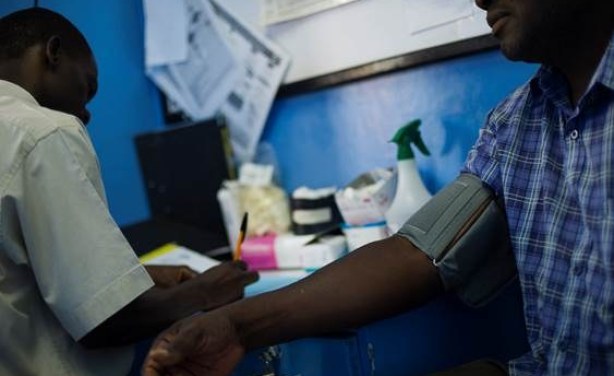 A HIV positive homosexual man has his blood pressure checked at a VCT clinic supported by the Global Fund via the Kenyan Red Cross.
InFocus
A new study finds that a shorter course of drugs to prevent tuberculosis - one of the world's deadliest diseases - is effective and can safely be given to people who are also ... Read more »

People living with HIV and Aids have expressed concern over shortages of some anti-retroviral drugs. Although the National Aids Council receives some foreign currency from the ... Read more »

Situated in Harare, the Edith Opperman clinic also known as Mbare Poly, offers adolescents with free counselling on topics like HIV prevention, treatment, care and support and as ... Read more »