What Does the Sudanese Uprising Mean for Uganda's Yoweri Museveni
After nearly 30 years as president of Sudan President Omar al Bashir's rule was brought to an end after street protests that started in 2018. Not too far from Sudan is Uganda with President Yoweri Museveni, who, at the age of 74, is still clinging to power. In 2017, the age limit bill, which would have prevented him from contesting the election, was amended. Will the Sudanese uprising put pressure on Uganda's to protest Yoweri Museveni's 32 year rule?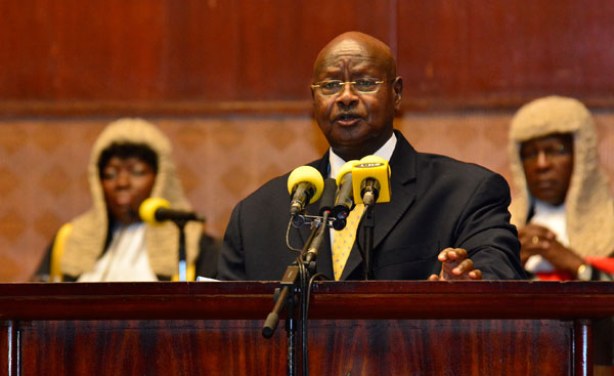 President Yoweri Museveni (file photo).
InFocus
The move by ruling National Resistance Movement party to endorse President Museveni as its presidential candidate for the 2021 polls comes months after the presidential age limit ... Read more »

Uganda President Yoweri Museveni has accepted the resolution by the ruling National Resistance Movement to lead the party into the 2021 elections for a 6th term. Museveni told MPs ... Read more »