Seychelles President Makes Plea for Oceans - From Submersible
Seychelles President Daniel Faure has called for the protection of the world's oceans in the first-ever live speech made from an underwater submersible. In his address, Faure called on the entire world to do more to care for the "beating blue heart of our planet."
Video
Author:

France 24

Publisher:

Publication Date:

14 April 2019

There remain few unexplored frontiers left on planet earth but one is the depths of the Indian Ocean. This is the site of a scientific mission that's ... see more »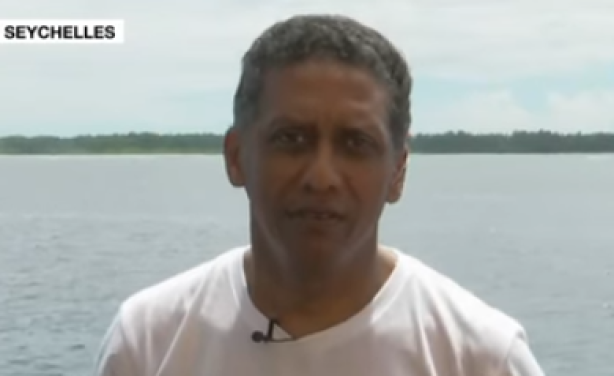 Seychelles President Danny Faure visits the Nekton research vessel.
InFocus
The oceans and its critters have been among the foundations of human societies. Approximately three billion people around the world depend on marine and coastal biodiversity for ... Read more »

Environmentalists are commending Seychelles' strong conservation practices which have resulted in the ranking with a score of 77 out of 100. Globally, the island nation ranked 33rd ... Read more »

The Blue Economy is about all activities that make sure we use the ocean sustainably while pursuing economic growth, improved livelihoods and jobs, and a healthy ocean, says the ... Read more »