Over A Million Children Still Reeling From Cyclone Idai's Impact
Just over a month after Cyclone Idai tore through Southern Africa bringing devastating floods, UNICEF says the needs in Mozambique remain massive, with 1 million children in need of assistance, followed by more than 443,000 in Malawi and 130,000 in Zimbabwe.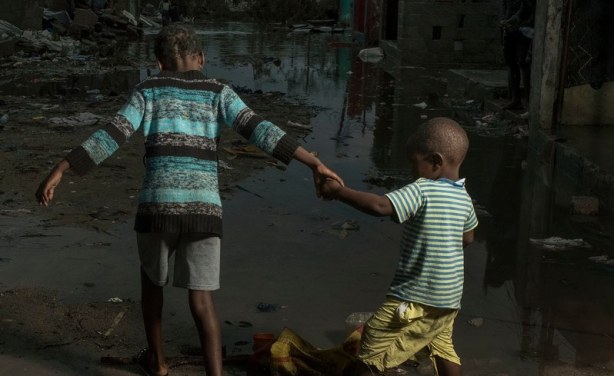 Praia Nova Village was one of the most affected neighborhoods in Beira. Being a located on the coast, this shanty town of loosely built homes were extremely vulnerable to the high winds and rain. Following the cyclone families are returning trying to pick up the pieces of their lives.
Southern Africa: 1.6 Million Children Still Need Urgent Assistance After Cyclone Idai

allAfrica, 19 April 2019

Just over a month after Cyclone Idai tore through Southern Africa bringing devastating floods, UNICEF says the needs in Mozambique remain massive, with 1 million children in need… Read more »

Mozambique: Children Traumatised After Devastating Mozambique Cyclone

CAJ News, 16 April 2019

MOZAMBICAN children are showing signs of severe psychological stress, including bedwetting, nightmares and anxiety a month after Cyclone Idai hit the country. Read more »

Mozambique: One Month On From Cyclone Idai, 1.6 Million Children Still Reeling From Its Impact - Unicef

Unicef, 13 April 2019

At least 1.6 million children need urgent assistance - in healthcare, nutrition, protection, education, water and sanitation - one month after Cyclone Idai devastated parts of… Read more »

Southern Africa: UN Allocates U.S.$20 Million in Emergency Funding, As Cyclone Idai Disaster Unfolds

UN News, 20 March 2019

As the full scale of the devastation caused by Cyclone Idai in southern Africa continues to be assessed, the UN and humanitarian partners are ramping up the provision of emergency… Read more »