Mozambique's Children at Risk from Trafficking After Cyclone Idai
Traffickers often prey on lone children caught up in chaotic scenes such as Cyclone Idai, they said, while parents might marry off their young girls as they struggle to eke out a life, writes Nita Bhalla for the Thomson Reuters Foundation.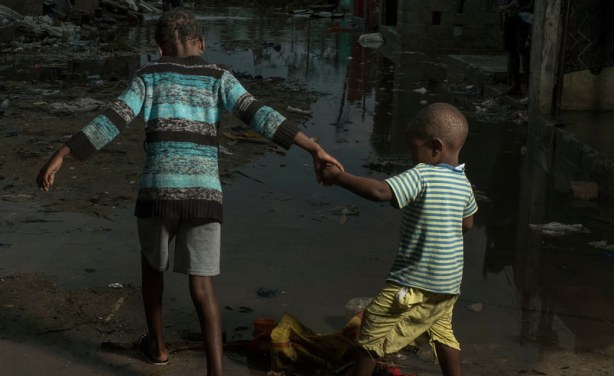 Praia Nova Village was one of the most affected neighborhoods in Beira. Being a located on the coast, this shanty town of loosely built homes were extremely vulnerable to the high winds and rain. Following the cyclone families are returning trying to pick up the pieces of their lives.
Video
Publisher:

Publication Date:

19 March 2019

The death toll has risen to at least 215 after Cyclone Idai tore into central Mozambique before continuing on to Malawi and Zimbabwe, bringing flash ... see more »
InFocus
Although the scale of Cyclone Idai's destruction remains unclear, Unicef says nearly half of the 1.7 million people affected by the tropical cyclone in southern Africa are ... Read more »

The first cases of cholera have been reported in the Mozambican city of Beira, complicating an already massive and complex emergency in the southern African country. The ... Read more »

Although experts have said it was too early to draw specific conclusions from Idai, for a continent already wracked by the effects of climate change, the Tropical Cyclone has been ... Read more »