Will Chamisa Win Zimbabwe Opposition Presidency Uncontested?
Opposition MDC leader Nelson Chamisa is one nomination away from clinching an uncontested presidency when the MDC meets to elect a new leader. If the only province left nominates him, then Chamisa will not be contested when the party holds an elective congress on May 24.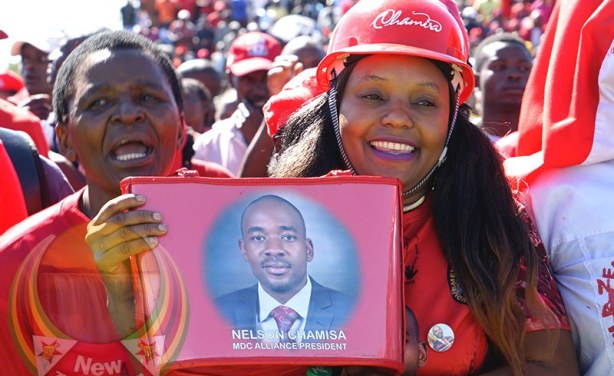 Nelson Chamisa supporters (file photo).
InFocus
The Movement For Democratic Change youth assembly for Harare has declared war on any party official who will dare challenge interim President Nelson Chamisa during the main ... Read more »

Opposition MDC leader Nelson Chamisa has called on ruling Zanu-PF leader President Emmerson Mnangagwa to agree to a power-sharing deal that will see the two leaders take separate ... Read more »