Mass Animal Deaths As Namibia Faces Unprecedented Drought
Worsening drought in Namibia has dried up water holes, crops and pasture, leaving farmers unable to feed their animals - and unable to sell them for much either. The deteriorating grazing conditions being experienced in most parts of the country have led to at least 63,712 animals dying in six months, the Food Security Situation Report of 2019 has revealed.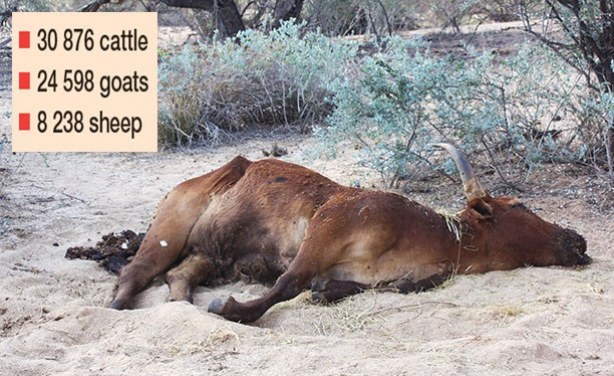 The carcass of an ox lies on the ground at the Okombahe settlement in the Erongo Region in 2016. Communal farmers in Okombahe, Omatjete, Okaumbaha and other areas in the region are losing animals on a large scale due to the drought.